FEBRUARY MANAGER'S LEASE SPECIALS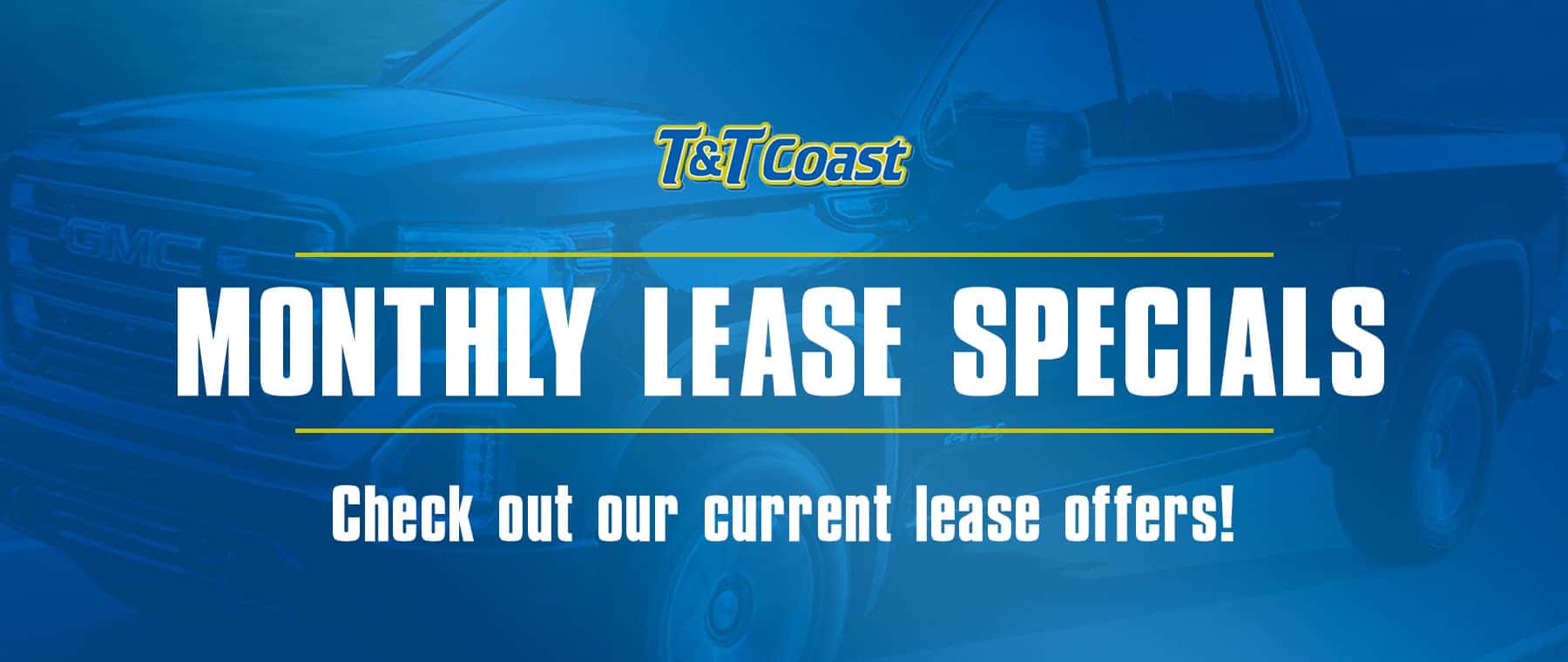 Are you ready to find incredible savings for your vehicle at T&T Coast Buick GMC? Want to learn more about what the difference is between leasing and buying? Learn more with our finance center at T&T Coast Buick GMC near Manasquan. We offer a great deal of new or used vehicles in our inventory that you can browse at your convenience. Our team of experts can guide you through the process of finding the car of your dreams in addition to affording it. Check out some of our lease specials above with us at T&T Coast Buick GMC today.
Benefits of Leasing 
What are the actual benefits of leasing in the Brielle area? The first benefit is the idea that leasing can be more affordable than buying a vehicle. You may also be able to enjoy a smaller down payment as well as cheaper monthly payments. Check out our monthly payment tool to compare costs and find a good payment plan. 
In addition, you'll be able to enjoy a great deal of flexibility with leasing. If you buy a car outright, you will have to either trade or resell it if you want something different. However, with a lease, all you have to do is maintain your vehicle until the lease period is over, and then you can either buy the vehicle outright or start a new lease with a new vehicle. This means if you are so inclined, you can drive a new vehicle every few years. Contact us if you have any further questions to help you decide if leasing is right for you.
Service Your Vehicle With Us at T&T Coast Buick GMC
Learn more about leasing with us at T&T Coast Buick GMC near Spring Lake Heights, we are happy to field any concerns you might have regardless of your experience level. You can also bring your vehicle to our exceptional service department to keep your vehicle running in excellent condition. You will be amazed by our incredible service technicians who are equally equipped with all the resources possible to make your vehicle run like it's brand new. 
If you are so inclined or would love to save additional time, make an appointment with our service center. This way we can ensure that our technicians can get you in and out as expediently as possible.