Auto Awards Program
AT T&T Coast Buick GMC BUICK GMC, WE WANT YOU TO FEEL LIKE FAMILY. THAT'S WHY WE'RE GIVING BACK IN THE MOST UNIQUE WAY!
Auto Awards is specific to our store (yes, no other dealership has it!) and it's a way for you to be rewarded constantly for all the much-appreciated business you do with us. Look at it as a new and very special way to drive your T&T Coast Buick GMC vehicle!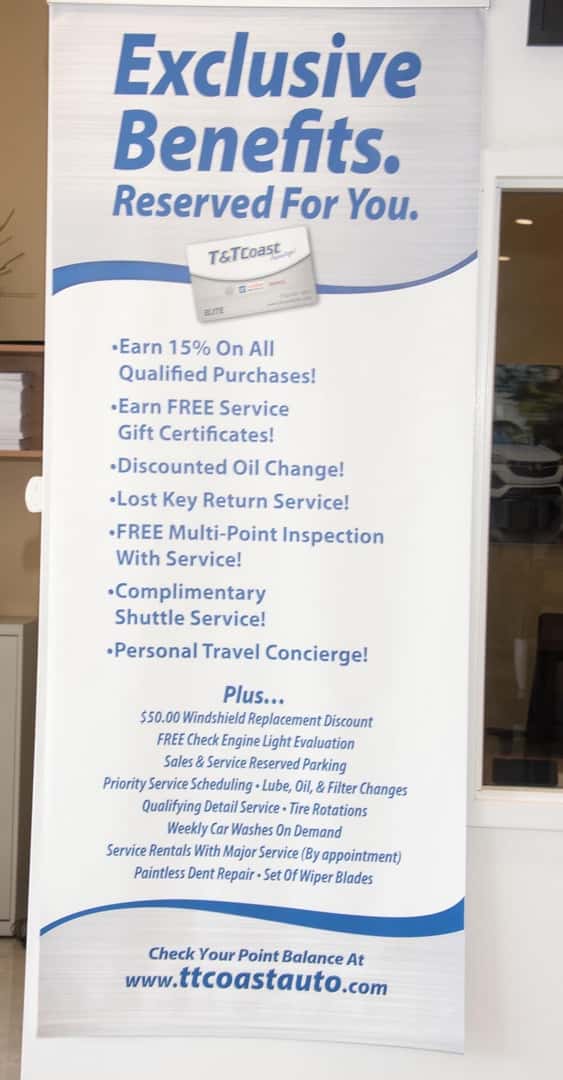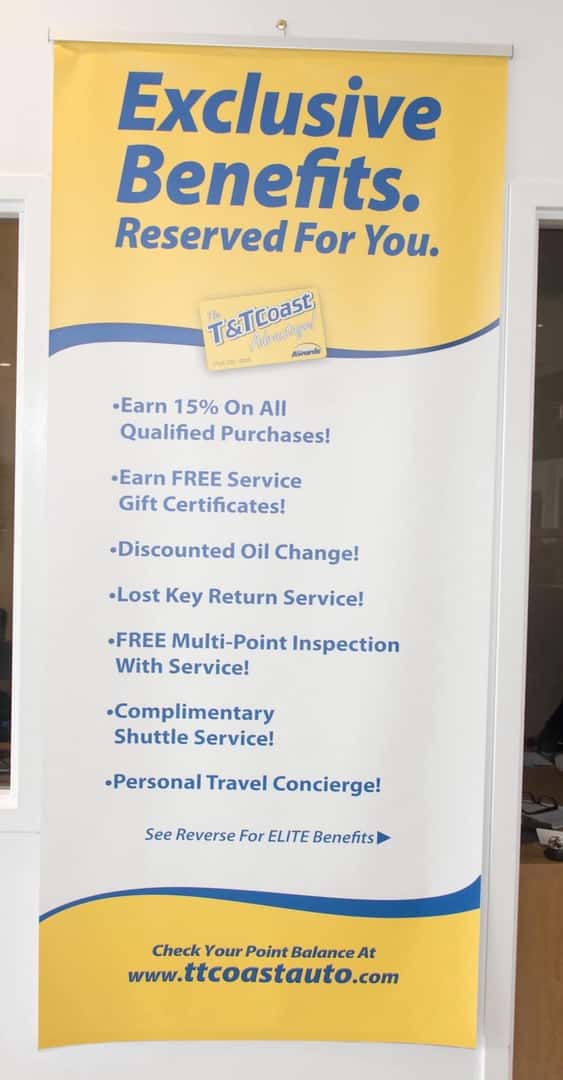 MORE INFORMATION ABOUT AUTO AWARDS
The concept is simple, and you can become an Auto Awards member even if you didn't buy a vehicle from us and at no cost. After signing up as a basic member, customers receive a membership key tag or card (their choice). With every swipe, buyers will earn 15 percent of each dollar spent toward the purchase of their next new or pre-owned vehicle at T&T Coast. That's right! You will save one dollar with every point you earn, so watching your balance grow is fast and easy! Basic Auto Awards members can redeem up to $1,000 towards a vehicle purchase or lease.  
There are also a few bonuses included for signing up to show how thankful we are that you have chosen T&T Coast Buick GMC as your automobile provider.  
Customer Appreciation Bonus 
To get your account started on the best note, your Auto Awards account is pre-loaded with $25 in Bonus Points!
When you return for your first service visit, present your Auto Awards key tag to receive an additional $50 in Bonus Points!
Earn $100 in Bonus Points when you refer a friend who purchases a vehicle. Wild Card Bonus (bigger text/bold) Earn an extra 10% in Bonus Points at any single service visit of your choice! Simply request to use your Wild Card Bonus, and you will earn 25% on the spot! Cannot be applied with any other bonuses or promotions. One Wild Card Bonus per member only.
That's not all! With every swipe, you will be earning points toward a FREE gift certificate from T&T Coast!   
750 points: $75 Gift Certificate Towards Parts & Service
1,250 points: $150 Gift Certificate Towards Parts & Service
For Information About Auto Awards CLICK HERE or call: (844) 402-4641 ext. 54 and ask for Jean!